2015 is the Year of the Pupfish
---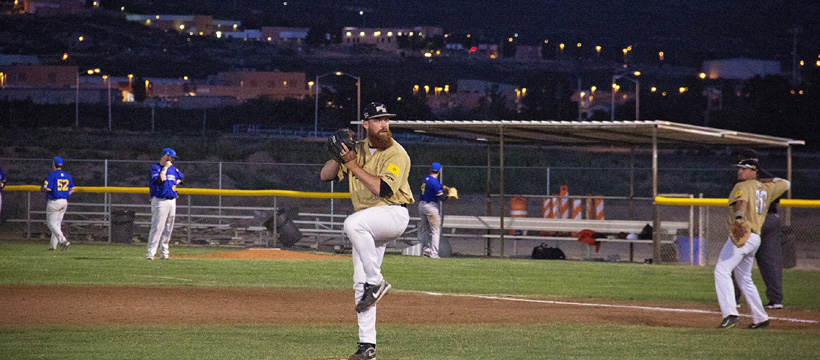 6/29/2015- As the All Star Break approaches in the 5th season of the Pecos League you see your familiar faces in the top of the Pecos League Standings. The Roswell Invaders, Trinidad Triggers and Alpine Cowboys have made the playoffs every year. The Santa Fe Fuego won the Pecos League Championship in 2014 and are currently in first place in the North. This year when you look at the top of the Southern Division Pecos League Standings you will see a brown WS which is typically in last place in the Southern Division. The Pupfish are currently 22-16 and tied for 2nd place with the Alpine Cowboys. The Pupfish haven't been at .500 mark since the 2011 season. They are currently tied with Alpine for 2nd place.

The Pupfish have been doormats of the Southern Division since their only trip to the playoffs in 2011. The Pupfish have finally landed a field manager. Mickey Speaks was hired on to lead the Pupfish on December 29, 2014 and he has only made three roster changes since Spring Training began. Speaks inherited some quality returners (Mike Brandi, Aaron Olivas, Eli Nickel, Ian Drapcho, Joe McCarty and Jacob Anderson). Anderson has played for the Pupfish since 2013 and has witnessed a complete turnaround in attitude. El Paso Native and 2015 Pecos League All Star Aaron Olivas has been a huge force offensively

"This is the best field manager we have had. We have a chance to beat Alpine and Roswell this year. Our record against those two teams in the past has been woeful. This year when Roswell or Alpine come here they know there are no more free victories. We also have the same players so we know who is who. Other managers have constant turnover which never works. " says Matt McNeile of the Pupfish.

The Pupfish do not play the Santa Fe Fuego, but they have played Trinidad six times and played to three one run games winning two of the six meetings. After the All Star Break the Pupfish play all division games against Roswell, Alpine and Las Cruces to determine which two teams will make the playoffs.

2015 has been a great year in Alamogordo for the Pupfish and their fans.