2013-2014 Triggers players excelling in higher level leagues
---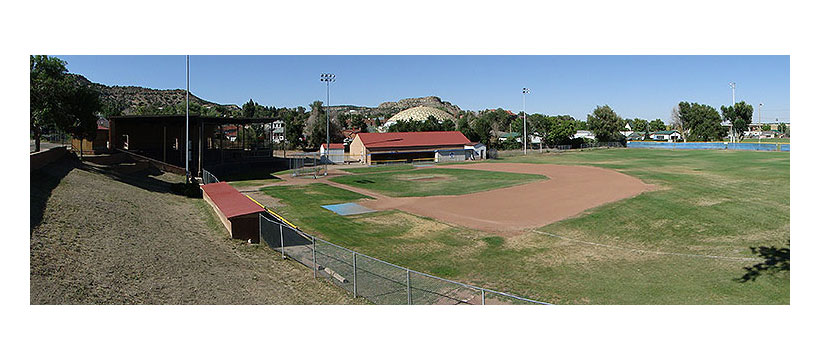 6/2/2015- FOUR FORMER TRIGGERS OFF TO HOT START IN 2015 – Four Triggers from 2013 and 2014 who were promoted to higher leagues during or after the season are off to very hot starts in 2015 and representing the Triggers well.

RHP Eric Yardley, who played for the Triggers in 2013 and was traded to the San Diego Padres in July of that year, is pitching in High-A ball for the Padres' Lake Elsinore Storm in the California League. He has had 18 appearances as a reliever so far this year and is sporting an ERA of 2.53. He has pitched 21.1 innings, faced 93 batters, and given up only 1 home run and a total of 6 earned runs. He has struck out 20 and walked only four. His WHIP (Walks and Hits per Inning Pitched) is an outstanding 1.5.

"Yardley is an inspiration for pitchers who don't have high velocity arms," said his former Triggers' manager, JD Droddy. "He doesn't have high velocity, but he has phenomenal control and great stuff. He doesn't give up walks and he gets batters out. And THAT is the name of the game."

LHP Kevin McGovern, who struck out 58 hitters in his last five games with the Triggers in 2014 before being traded to the Lincoln Salt Dogs of the American Association, had an excellent season with Lincoln last year after leaving Trinidad. So far this year, he is off to an even better start. He has started two games for the Salt Dogs and is 1-0, with an ERA of 2.77. In those two starts, he has pitched a total of 13 innings, which is indicative of his effectiveness and value to his team. He has faced 52 hitters and has a WHIP of 1.154. He has recorded 14 strikeouts.

"McGovern throws very hard for a lefty," said Droddy. "But, he doesn't just throw hard, he has good stuff and throws it over the plate. I can't imagine it being much fun for a hitter to face Kevin."

When it became apparent that McGovern would be promoted last year, the Triggers traded for LHP Josh Tols from the Las Vegas Train Robbers. Tols had an outstanding Pecos League season in 2014. He was 5-0 with an ERA of 3.28 in 60.1 innings pitched. He was the winning pitcher in the Triggers' win over Santa Fe in the first game of the 2014 playoffs. His WHIP for the season was 1.326. After the season, he signed with his home town Adelaide Bite in the Australian Baseball League. Before he departed for Australia, the Triggers traded his U.S. rights to the Kansas City T-Bones of the American Association. In Australia, Tols was given a reliever's role, and as a reliever set the ABL record for most wins by a pitcher (starter or reliever). Reportedly, he was the only reliever in the Bite's bullpen who didn't play for a team in the U.S. affiliated with Major League Baseball; yet, he was clearly their most effective pitcher. The Bite went to the ABL finals and lost the three game series 2-1. Again, in the playoffs, Tols was clearly the cream of the crop in the Bite bullpen.

Tols returned to the U.S. this Spring to play for the T-Bones. His start with the T-Bones is beyond hot, it is sizzling. He has made three appearances, pitching a total of seven innings so far. His ERA is a perfect 0.00. He has struck out 7 (a strikeout per inning) and walked 2. His WHIP is an astounding 0.714.

"Josh just needs a chance to prove how great he is," commented Droddy. "Because he is 5'7" scouts and managers sometimes discount his potential. But, if you look only at his numbers, you would think that he is about 6'10". He has pretty hard for a lefty his size, has great breaking stuff, terrific control, and a heart as big as the Australian Outback. I LOVE the guy!" 3B Blake May was also traded to the T-Bones with Tols. May is struggling with the bat early in the season. He has 8 plate appearances without a hit. But, he is perfect with the glove, so far. He won two Rawlings Gold Gloves in college and was undoubtedly the best defensive 3B in the Pecos League last year. He was also the MVP of the Pecos League All-Star game. Droddy is confident that May will get the bat going. "Blake started off slowly with the bat last year," Droddy said. "As I recall, it was the fourth or fifth game of the season before he ever picked up a hit, but once he got going he was terrific. He hit .355 for the year. I think that may happen this year with the T-Bones." Speaking of hitting, the best hitter in the Pecos League last year was the Triggers' Johnny Bladel. When he was traded to Amarillo of the American Association with about three weeks remaining in the season, he was hitting an off-the-chart ".518. He struggled initially at Amarillo, but started hitting later in the season. He finished the year with a respectable .286 average for the Sox (now the Thunderheads). During the off-season, Amarillo traded Bladel to Sussex County of the Canadian-American League. So far this year, Bladel is hitting .375, with an On Base Percentage (OBP) of .407. His OPS (On Base Plus Slugging) is a phenomenal 1.032. This is a measure of both his ability to get on base often and his power. Droddy had this to say about Bladel: "Johnny is a magnificent athlete. Not only was he our best hitting in 2014, but he was also one of our top three pitchers. His hitting and fielding were so good, he needed to be on the field every day, so his pitching opportunities were limited. But, when he took the mound, he was lights out. In 34.2 innings pitched, he struck out 42 batters. Not bad for a right fielder!" The Triggers are quite proud of all of these former players and hope to send even more to higher leagues in the future.
---
For more information visit Pecos League of Professional Baseball Clubs LLC. http://www.PecosLeague.com 575-680-2212