Wichita Wingnuts 7 Garden City Wind 4
---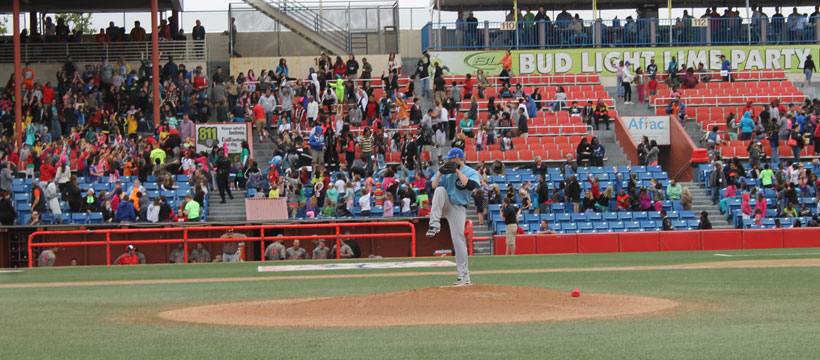 5/13/2015- Wichita Wingnuts 7 Garden City Wind 4- The Garden City Wind played their first game in team history in Lawrence Dumont Stadium in Wichita. The Wingnuts scored three runs in the first on David Espinosa's base clearing double. Daniel Bennett picked the win for the Wingnuts.

Dylan Brooks got the first hit in Garden City Wind history and had two stolen bases and two hits in the game. Larry Rodriguez and Brandon Cooksey also got hits and rbis.
Zach Russell-Myers took the loss for the Wind allowing 6 runs on 4 walks in one inning. The Wind got great pitching performances from Matt McCormick, Craig Jaquez and Taylor Simpson.

"I think the bullpen guys did great in this game. says field manager Mike Reeves. I learned alot about this team in this game."

---
For more information visit Pecos League of Professional Baseball Clubs LLC.
http://www.PecosLeague.com
575-680-2212