Houston Apollos 4 Coastal Kingfish 4
---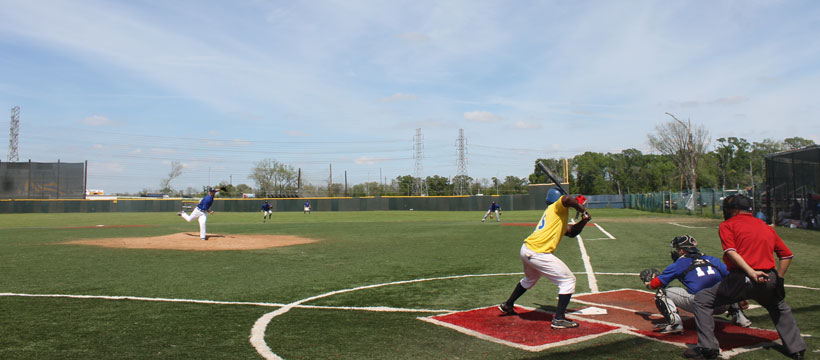 3/26/2015- Gary Burns threw 4 shutout innings of no walk, 2 hit baseball. Craig Gurley pitched the final 3 innings allowing 4 runs in the 6th. The game winning run was throw out at the plate by Aaron Kingdom.

Taiko Saito pitched two innings for the Apollos allowing 4 hits and 4 walks and three runs. Walby Hernandez pitched three innings for the Apollos allowing 1 run. Justin Thompson came on for the Apollos pitching two scoreless innings. Thompson also got the game tying hit as a batter in the 6th inning for the Apollos.

Trevor Sealy and Louie Martini each had two hits apiece for the Kingfish. chris Rosa carried the Apollos with three hits including a double that had RJ Rayborn thrown out at the plate.

With the tie the Houston Apollos finished 7-2-1 to win their third consecutive Spring League title.

The Kingfish took 2nd place in the league going 5-4-1 in their best finish ever.