Galveston Sea Lions 6 Coastal Kingfish 2
---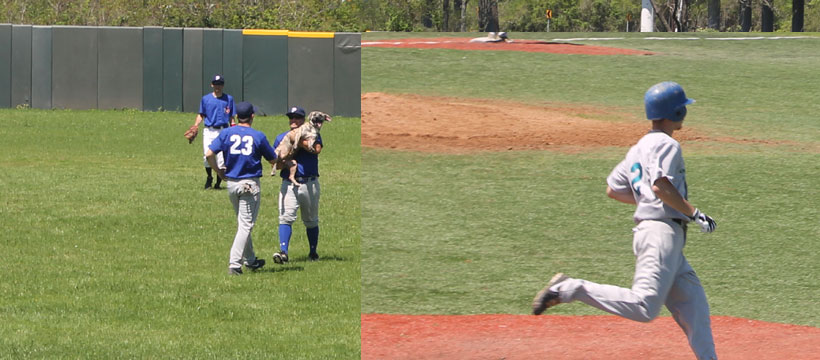 3/23/2015- Galveston Sea Lions 6 Coastal Kingfish 2 Brad Orsey completely dominated the Coastal Kingfish throwing 5 innings allowing just 2 hits. He also forced two double plays and struck out 4 with no walks. Unfortunately for the Kingfish that was only part of Orsey's damage. He went 3-3 at the plate driving in 1 run and scoring another.

Josh Stafford three run homer ended any chances the Kingfish had giving the Lions a 6-0 lead. The Kingfish scored two runs in the 6th off of Matt Stafford. John Hamryk came in and shut the door on the Fish.

The Coastal Kingfish started Brandon Martinez who lasted 4-2/3 innings allowing 6 hits and walking 4. He allowed 3 runs for the loss. James Byrd came in relief for 2-1/3 innings of work. He allowed Josh Staffords three run homer and also walked two batters.

With the Kingfish loss and Apollos win earlier in the day the Houston Apollos are the 2015 Pecos Spring League Champions.