Garden of Gears 7 Galveston Sea Lions 1
---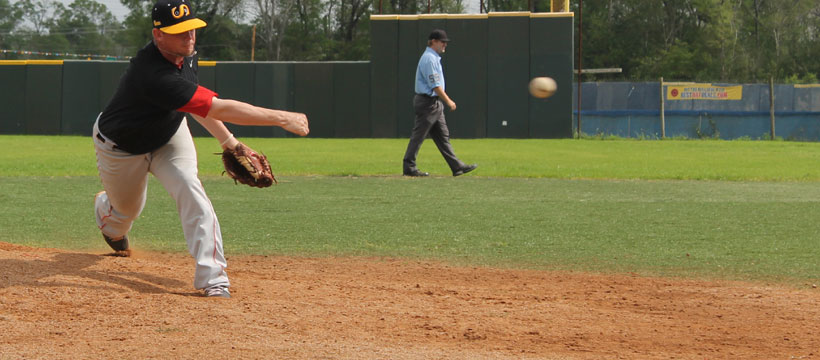 3/20/2015- Jacob Gonzalez had four rbi's for the Gears with a triple and a double to lead the Gears to victory. Grady Diefanback also had a key two rbi hit.

On the mound for the Gears it was Sergio Canales who went five innings allows 1 run and striking out 7. Chris Trebit came in to pitch 2 scoreless innings striking out 3.

Race Jensen took the loss for the Lions, he went 4 innings, allowing 5 hits and 5 runs. DJ Russ came in to pitch the last two innings allowing 2 runs and 2 hits.

The win for the Gears puts the two teams in a tie for third place with records of 2-5-1.