Houston Apollos 9 Coastal Kingfish 0
---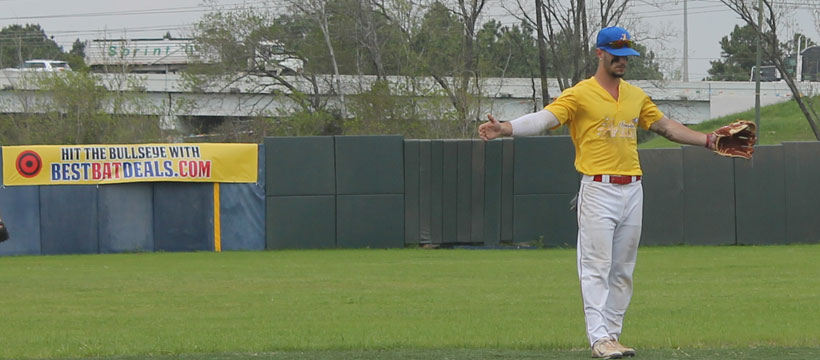 3/20/2015- Friday's 2nd game featured the two top teams in the Pecos Spring League. The Houston Apollos sent Mike wilson to the mound for his second start. The Kingfish countered with Craig Gurley who was the current Spring League leader in wins.

The Apollos jumped Gurley in the top of the 1st with four runs and never looked back. Mike Wilson struck out 12 batters with no walked batters in 6 innings and only allowed two base runners. He threw 54 of his 83 pitchers for strikes.

Chris Rosa finally broke out and showed the power potential he has. He tripled in the first and homered in the 4th. The Apollos had 9 hits but still struck out 10 times as a team. Daulton Gervais also had two key hits for the Apollos. Gary Burns pitched two scoreless innings of relief. Rj Raiborn and Dylan Brooks now lead the league in hitting at .421 clip.

The Apollos control their own destiny with a win on Monday against the Gears combined with a Kingfish loss against Galveston the Apollos will capture the league title.