Galveston Sea Lions 7 Coastal Kingfish 3
---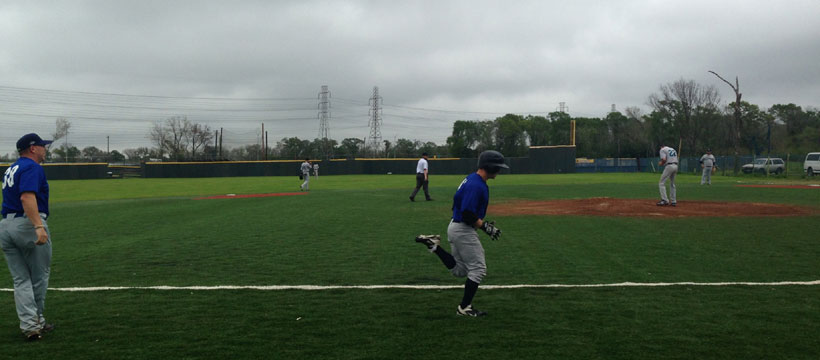 3/19/2015- The Galveston Sea Lions defeated the Kingfish behind a solid start from Chris Tuttle. He went 4 innings striking out 7 and walked 4. He allowed a solo home run in the first inning to Trevor Sealy. Tuttle is the all time Pecos League innings leader and served as 2014 Taos Blizzard Field Manager. Matt Stafford pitched two innings of scoreless relief. Steven Ball pitched 1 inning allowing 2 runs on 3 hits to give the Kingfish daylight. But he held on to shut the door on the Fish.

Rico Morano lead the Lions with 3 walks and scored 2 runs. Jordan Caillouet had a 2 rbi hit for the Lions. Race Jensen had a key rbi pinch hit to continue the Lions Rally.

Darien Hardaway picked up his first hit for the Fish. Trevor Sealy continues to lead the league in hitting, he went 2-3. James Byrd went 2-2/3 innings allowing 3 hits, 4 runs, 4 walks and 4 strikeouts. Brandon Martinez went 3 innings allowing 4 hits, 3 runs, 2 walks and 2 strikeouts.