Houston Apollos 8 Garden of Gears 6
---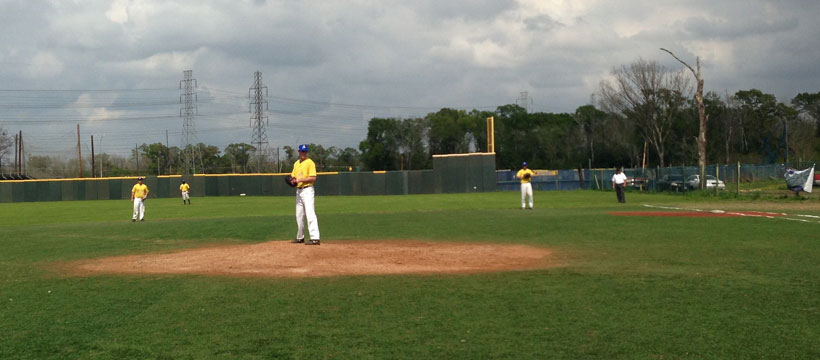 3/19/2015- Caleb Johnson went 3-3 scoring 3 runs to lead the Apollos past the Garden of Gears. RJ Raiborn went 2-3, Chris Rosa went 2-4 and Eddie Grimaldo went 2-3 as the Apollos had a league high 12 hits in one game.

Sergio Canales instantly put Garden of Gears in the game with a 5th inning three run homer making the score 7-4.

Justin Thompson pitched 5 innings for the Apollos allowing 6 runs walking 5 and striking out 6. Oliver Wange came in with two runners on in the 6th, he allowed both runners to score but did not allow a runner in the 7th for his 2nd save.

Cameron Powers threw a complete game for the Gears going all seven innings allowing 12 hits, striking out 8 while only walking 1.

The Apollos win combined with a Kingfish Loss puts the Apollos and Kingfish in a tie at 5-2, The two teams play twice in their final three games.