Coastal Kingfish 7 Garden of Gears 4
---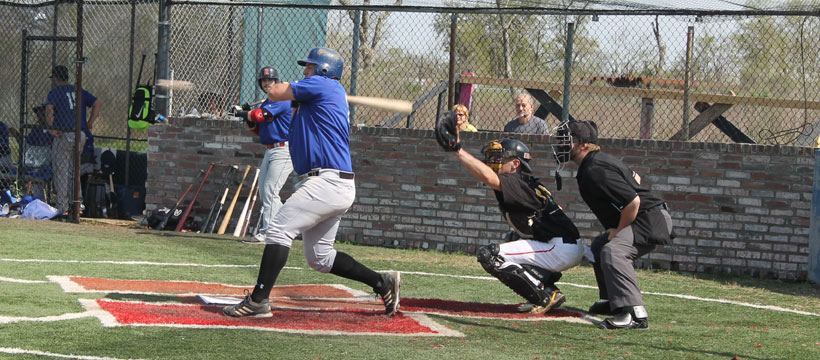 3/17/2015- Steven Wisser threw 5 innings facing the minimum amount of batters (15) with three strikeouts and no walks. He only allowed one base runner which was erased with a double play. Wisser left with a 7-0 lead. The lead quickly evaporated with Richard Sungia allowing 4 runs in the 7th inning on 3 hits and a walk. Gary Burns had to be brought in save the game as the bases were loaded with one out.

Will Chapman had three hits and 5 rbi's to lead the Kingfish. The Kingfish are 5-0 in games played by Chapman. Trevor Sealy had two hits and two runs as well.

With the Apollos loss to Galveston earlier in the day, the Kingfish for the first time in team history have sole control of first place. The Fish have a one game lead with four games to go including two games against the Apollos.