Houston Apollos 8 Galveston Sea Lions 6
---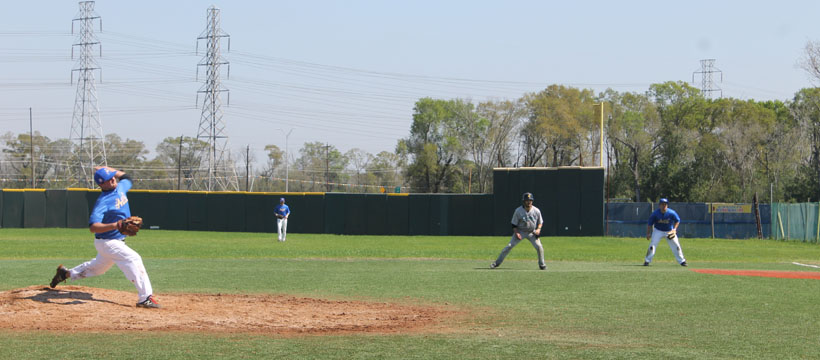 3/14/2015- The Bats finally came alive in the Pecos Spring League. The Houston Apollos had 10 hits including two huge hits by Neftali Rosario and a three for four performance by Dylin Brooks. Richardo Paulino started for the Apollos going three innings walking three and striking out two. Oliver Wange pitched one inning allowing four hits, five runs, walking two and striking out one. Justin Thompson pitched three scoreless innings for the Apollos walking three and striking out four to earn the win for the Apollos.

The Galveston Sea Lions got more hits (7) than they had in the entire season. Brian Flynn continued to be the leagues hottest hitter going 2-3 with a key RBI and he sparked the Lions rally. Jordan Rock had a key 2 rbi hit. John Hamryk started for the Lions going three innings allowing seven hits and five runs. Matt Stafford pitched two innings allowing two runs Steven Ball took the loss for the Lions walking three batters for the Lions.

Apollos play Kingfish at 10AM on Sunday, Gears play Lions at 1PM at Coastal Park.