In the Dugout with the Alpine 'o6' Cowboys – About Roswell
---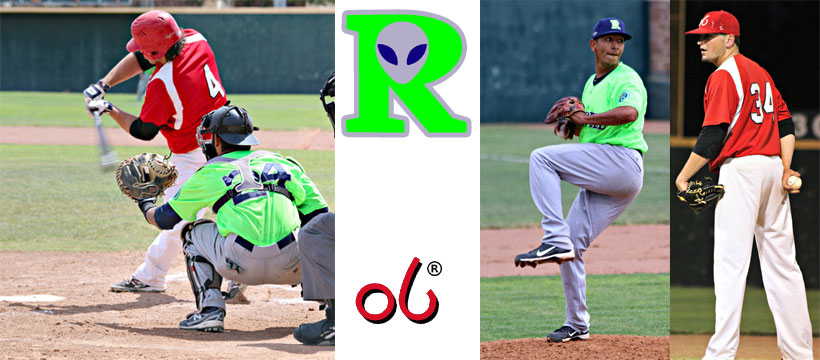 6/17/2014- An Alpine 'o6' Cowboys vs Roswell Invaders Pecos League game has it all for pure excitement, countering the assertion by non-fans that "nothing happens in baseball". For the coaches, players and fans in the stands or listening closely to KVLF, our guts must be made of chemistry lab grade beaker glass to house the tension stirred acid when the two arch-rivals have at it.

It didn't just begin this season. It is a horse race each time they take the field. For example, Roswell beat Alpine in the first round of the best of three 2011 Pecos League play-offs. Game 2 was a Cowboys 5-4 win with Roswell taking the rubber match 11-9 on a walk-off home run in the bottom of the 14th inning. Ask Alpine's Head Coach, Ryan Stevens about that particular contest and he'll be on auto-pilot, saying: "by one pitch – one pitch". And don't think that he doesn't have Invaders on his mind when we spoke recently, having pretty much built his 2012 and 2013 squads based upon the 2011 play-off loss. Recounting more recent history, Alpine won all the Pecos League spurs in 2012 against the former Las Cruces Vaqueros. However, in 2013 Roswell reared its alien green color again defeating our Cowboys with home field advantage being Roswell's. The season is about half complete and it is pretty much about Roswell – again. In the eight games played – four in Roswell early in the season and the four completed here on June 14th – the Cowboys plated 44 runs and Invaders 48. They're 4-4 with four of them decided by just one run! That doesn't take anything away from games involving any other Pecos League team, none being a doormat in the stampede for play-off contention. But we agreed that the first round of this year's play-offs will involve the Alpine and Roswell teams, the question being: "who will have first round home field advantage in the Southern Division? It is going to be them or us." Roswell departed and the White Sands Pupfish took the opponent's dugout on Fathers' Day. Continuing their winning ways; established in taking 3 of 5 games from the Invaders, the Cowboys defeated the Pupfish 9-5. But in a Monday night game in a wind and rain chilled affair, several key errors and a potential grand slam that wasn't in the bottom of the 7th – the blast caught at the base of the left field wall with Cowboys bases loaded– contributed to a Pupfish 8-6 victory. After shaking it off and hearing from Coach Stevens about keeping their eyes and head in the game, we'll have the makings of another Boys' win streak. When the dust settled after Monday night's games the distance between Alpine and Roswell narrowed with the Invaders besting the Douglas Diablos 15-6 in Roswell. So hang on to your bridles, sports fans. This is a horse race with no one giving quarter! As of press time Alpine remained in first place in the Pecos League and Southern Division, http://www.pecosleague.com/, with a 26-11 (.694) winning percentage. Roswell is in second place at 22-12 (.647) and Northern Division leading Santa Fe Fuego is third at 20-12 (.625). In the Clubhouse: Injuries and efforts to solidify the all-important #1 spot in the standings involve line-up changes. 2012's LHP Andrew Wall is throwing in rehab hoping to join the team before the end of the season. Among a squad; which Coach Stevens says is pretty banged-up, RHP Noel Piard has some tenderness in his arm and an anticipated start before the end of the home stand may be pushed back. 1B Colby Gee needs shoulder surgery. New Boys in the locker room; having completed their collegiate careers, include RHP Daniel "The Wizard" Thorpe of St. Joseph's University after the Atlantic 10 Conference play-offs ended and OF Luke Starke from Ithaca College doing some offensive damage against Utica in the Empire 8 Athletic Conference play-offs. Starke continued where he left-off by recording a single against Roswell June 15th in his first Cowboys at bat while starting in center field allowing Casanova Donaldson to nurse a pulled muscle. Roswell returns to Kokernot to close the regular season with a series July 17th to 20th. Any of those four games may be for all the home field play-off advantage marbles. While we're waiting to see about that; and before the Cowboys hit the trail for a rare foray against Northern Division teams the Santa Fe Fuego, Raton Osos and Trinidad Triggers June 24th to 29th, they complete an eleven day home stand against the Douglas Diablos Thursday, June 19th, Friday 20th and Saturday the 21st with a double header. Thursday and Friday games start at 7:00 pm and Saturday's twin bill 3:00 pm. See you at the games!

All rights reserved … with permission of Rev. Barry Abraham Zavah and The Big Bend Community Baseball and Softball Association d.b.a. Alpine 'o6' Cowboys and Alpine Avalanche.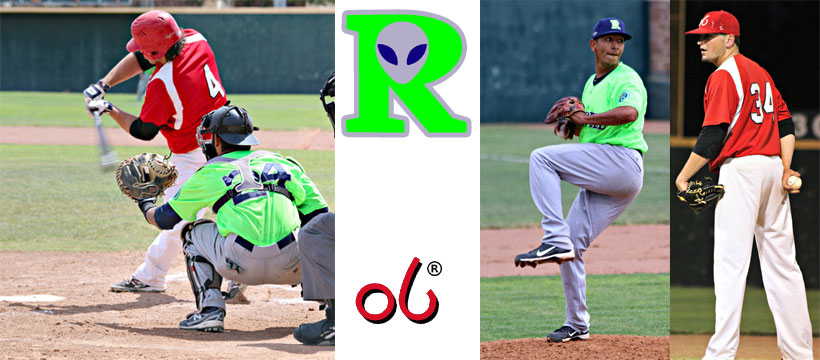 ---
---
For more information visit Pecos League of Professional Baseball Clubs LLC. http://www.PecosLeague.com 575-680-2212