Alpine sweeps Las Vegas two games in Del Rio.
---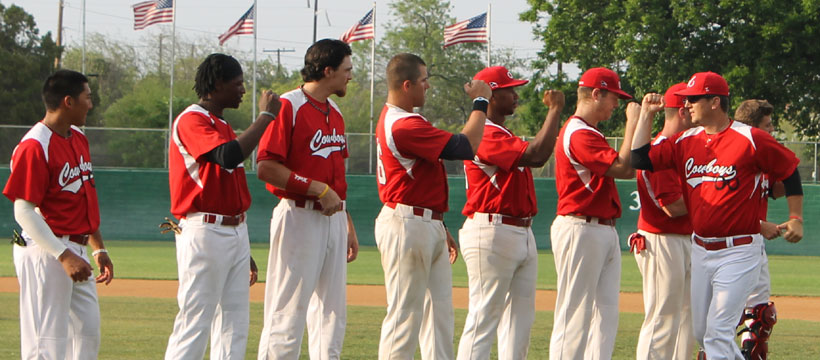 5/13/2014- Alpine sweeps LAs Vegas two games in Del Rio. The Alpine Cowboys took an early two game league on the Pecos League Southern Division by winning games 11-5 and 16-7 in Del Rio Texas. The Train Robbers were outhit, outpitched and all around out played by the Cowboys. The two teams begin a series in Alpine on Thursday the 15th.
---
The Alpine Cowboys have never lost a game in Del Rio.
---
For more information visit Pecos League of Professional Baseball Clubs LLC. http://www.PecosLeague.com 575-680-2212