DJ Stinsman is the 2014 Las Vegas Train Robbers Manager
---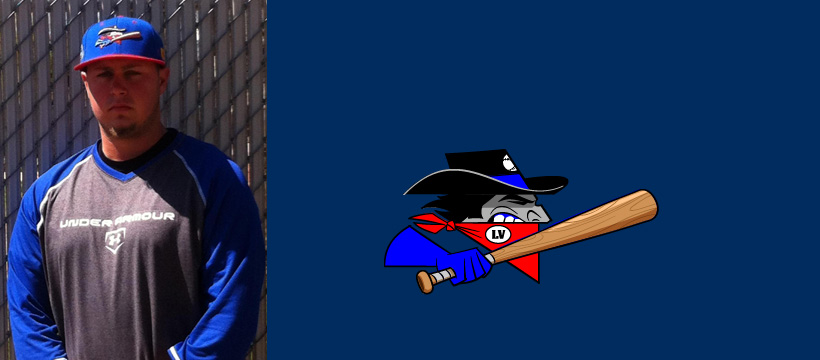 4/13/2014- DJ Stinsman will be the field manager for the 2014 Las Vegas Train Robbers. The Train Robbers report for Spring Training in Alamogordo on May 3 before opening day May 12 in Del Rio Texas against Alpine.

The Train Robbers are in their second season after losing the championship series to Roswell in 2013. "I am excited and ready to get started" said DJ Stinsman.

DJ played for Roswell in the Pecos League in the 2012 season. He also played for Frontier Greys in the Frontier League. He pitched in collegefor Felician in 2012 after transferring from St. Andrews University. He went 5-5 with a 3.25 earned-run average and a .194 opponent batting average in 72 innings, helping the Golden Falcons to the Central Atlantic Collegiate Conference regular-season championship.
---
For more information visit Pecos League of Professional Baseball Clubs LLC. http://www.PecosLeague.com 575-680-2212