What is in a name? See the history of how each Pecos League Team got their name.
---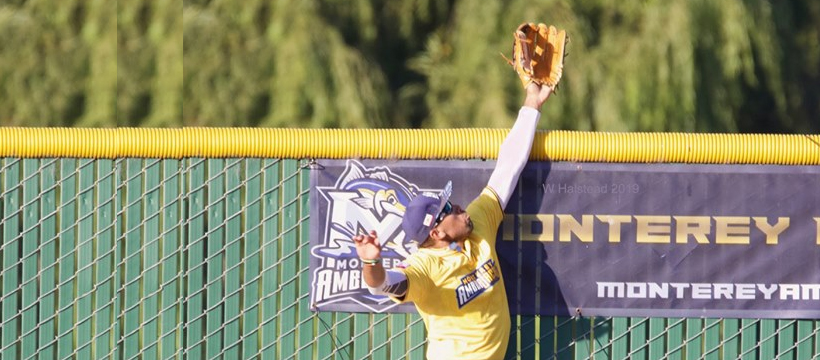 10/21/2019- Here is a history of how each team got their name:
White Sands Pupfish-The Pupfish were named by Matt McNeile in 2010. He wanted to keep the name close the Kingfish proposed name. He loved the unique name of the Pupfish. The Pupfish are now an Alamogordo Tradition.
Alpine Cowboys-The Cowboys were named by Herbert L. Kokernot, Jr. in 1948. Great name for Big Bend Region.
Roswell Invaders-The Invaders were named by Amy Comiskey sister of Pecos League Director Andrew Dunn. The Invaders were an alternate name to Aliens which was proposed name. The team name is perfect and has been popular since inception. The only other team named Invaders where the Oakland Invaders of the USFL.
Santa Fe Fuego-Santa Fe City Manager made a final proposal of the name Fuego. Originally Andrew Dunn had slated the team name to be the Zozobras. But the Kiwanis Club did not support the name.
Garden City Wind-The Wind never stops blowing in Western Kansas, the name Wind was finalized by Andrew Dunn of the Pecos League.
Trinidad Triggers-Paula Manini of the Trinidad History Museum came up with the name Triggers from the local Gunsmith school and Triggering excitment.
Salina Stockade-Bob Lipp named the Salina Stockade from the historic military stockade in the early 1900's. The name is famous now even though most people in Salina had never heard of it outside of the Salina Stockade Steakhouse.
High Desert Yardbirds-Geoff Hinds of SBC Fairgrounds finalized the name Yardbirds due to the high number of prisons in the Adelanto area.
Tucson Saguaros-Andrew Dunn named the Saguaros as the most logical name for a team in Tucson Arizona associated with Catcus.
California City Whiptails-Alexia Svejda of the California City Chamber came up with one of the best names of all.. The Mojave Desert is famous for its Whiptail Lizards.
Bakersfield Train Robbers-The Train Robbers were named by Andrew Dunn when they were in Las Vegas New Mexico. It was a perfect name as Las Vegas had some of the worst train robberies in American History. The team has moved twice but the name and tradition is strong.
Monterey Amberjacks-The Amberjacks were named by Andrew Dunn, The Monterey Museum had a display featuring the Amberjack when the team was named. The name is now very popular but when it first was introduced many thought of the Amberjack as a deepwater fish only.
Ruidoso Osos-Debbie Jo Almager parks director of Ruidoso named the Osos which is probably the best name of all, it is a name within a name.