Raton Osos will win 40 games--2014 Outlook with Coach Ray Hancock
---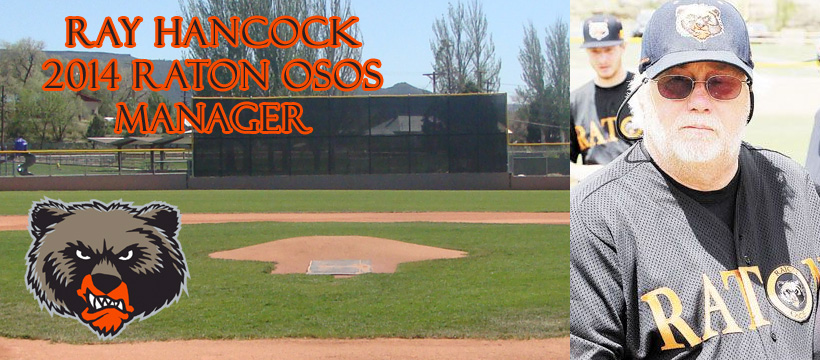 12/13/2013- The 2013 Raton Osos were an expansion team that finished last in ever single offensive and pitching category. The Osos allowed the most runs while scoring the fewest. Ray Hancock suffered through the season with a revolving door of under achieving players. Things will be different in 2014.

"I learned alot last year. I didn't have the players neccessary to compete in the Pecos League. I am working on building a team that can win 40 games in the Northern Division and fight for a playoff spot." Ray will manage the Carlsbad Bats in the Pecos Spring League and have the first overall pick in the Pecos Spring League Draft. "Last year I picked last in the draft this year I am picking first, that is a huge advantage. Edison was the first pick and was the pitcher of the year. I am going to get an infield that can play and completely overhaul my pitching staff. The guys I am bringing back have pride and love Raton. We will surprise people and we can't wait until next year."

Raton has had a tough winter, cold weather and numerous political problems. The voters turned down a tax hike that would have given the city increased budget to work with. The Raton Range Newspaper went out of business, the Range were clearly one of the Osos biggest supporters. The Osos begin their second year by playing the Trinidad Triggers on May 14.