Kim Schultz named 2013 Pecos League Executive of the Year
---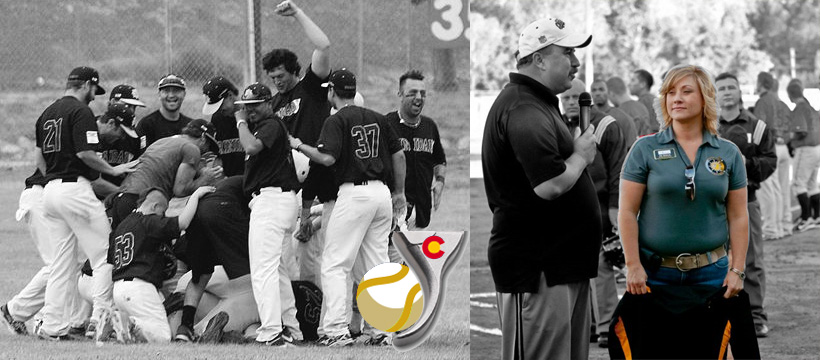 12/14/2013- The Pecos League is proud to announce Kim Schultz as Executive of the Year.

The Trinidad Triggers faced numerous challenges coming into the 2013 season. No person was better suited to accept these challenges than Kim. When Trinidad was selected to be the host of the reality TV show no one knew how much work it would be to film a season. It was a hectic season in Trinidad with juggling the needs of a production crew along with major changes in local city government.

The City Government in Trinidad had complete turnover. After a successful first season the Pecos League didnít get a team in Pueblo and then ran into some field usage conflicts and was prepared to move the team to Raton. Kim regrouped the city, the college and the league and kept baseball in Trinidad as the lone Colorado Team. Then almost overnight Trinidad received news that they were selected to be the host city of the reality show that followed the Pecos League. This was a huge spark plug for the local Trinidad Economy. The City of Trinidadís Summer Economy had a much brighter Summer solely because of the efforts of Kim.

Raton ultimately was awarded an expansion team and there was a fear that the Triggers would lose fans to Raton. Kim helped Raton get off the ground and the Pecos League thrived having teams in neighboring cities.

The Triggers made the playoffs for their second year and had their 2nd successful campaign off the field. Kim established Central Park and baseball as a melting pot for bringing people together in the summer in Trinidad and Raton. Raton was turned into an ally more than a rival.

The biggest compliment to Trinidad is the fact that it is the most popular place for teams to play on the road. The game day staff and the attention to detail lead by Kim helps put this in place.

2014 looks to be another good year in Southern Colorado for the Pecos League and for the Triggers.
---
For more information visit Pecos League of Professional Baseball Clubs LLC. http://www.PecosLeague.com 575-680-2212